EffectNet — Effect Network in Water Research
Zur Navigation
Brief Overview of the Project
Interdisciplinary Research and Communication to Boost Water Protection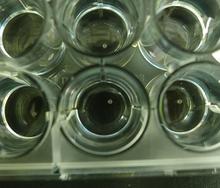 Funded by the state of Baden-Württemberg, the research project Eff-Net (Effect Network in Water Research) links fundamental scientific research with social science approaches in an interdisciplinary way.
Determining Biological Risks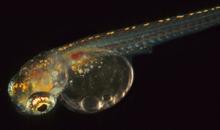 The interdisciplinary research team has started its work by assessing the risks of certain chemicals in aquatic ecosystems. Biologists and chemists have developed an analytical tool for identifying and quantifying food additives and drugs as well as their transformation products in water bodies.
The scientists concentrate primarily on frequently consumed chemicals which are being fed into rivers, lakes, and seas in large quantities. Among these chemicals are artificial sweeteners, antidiabetic drugs and antidepressants.
Moreover, biologists determine how these substances affect aquatic organisms, both individually and combined. Our test animals are mainly ramshorn snails, zebrafish embryos and trouts.
Mitigation and Reduction of Risks
At the second stage social scientists will present these research findings to social interest groups (e.g. consumers, political decision-makers) and start a discourse about the findings.
On this base social scientists will develop concepts for influencing consumer behaviour and environmental legislation.
Kontakt
Prof. Dr. Thomas Braunbeck
Aquatic Ecology & Toxicology
COS - Centre for Organismal Studies
University of Heidelberg
Im Neuenheimer Feld 504
D-69120 Heidelberg
braunbeck@uni-hd.de
Tel.: +49-(0)62 21-54 56 68